Here at QR-Code.ai we offer several formats for you to download and print your QR Codes. You can save and download your QR codes as PDF, SVG, PNG, JPG, and WEBP.
For this tutorial, we are going to create a QR Code for our BTC wallet address. Please go to our QR Code generator page and select Crypto as your type of QR Code.
Select 'BTC' as your type of coin and paste your address in the address field section.
You are free to customize your QR code as you wish, but for ours, we will leave it blank.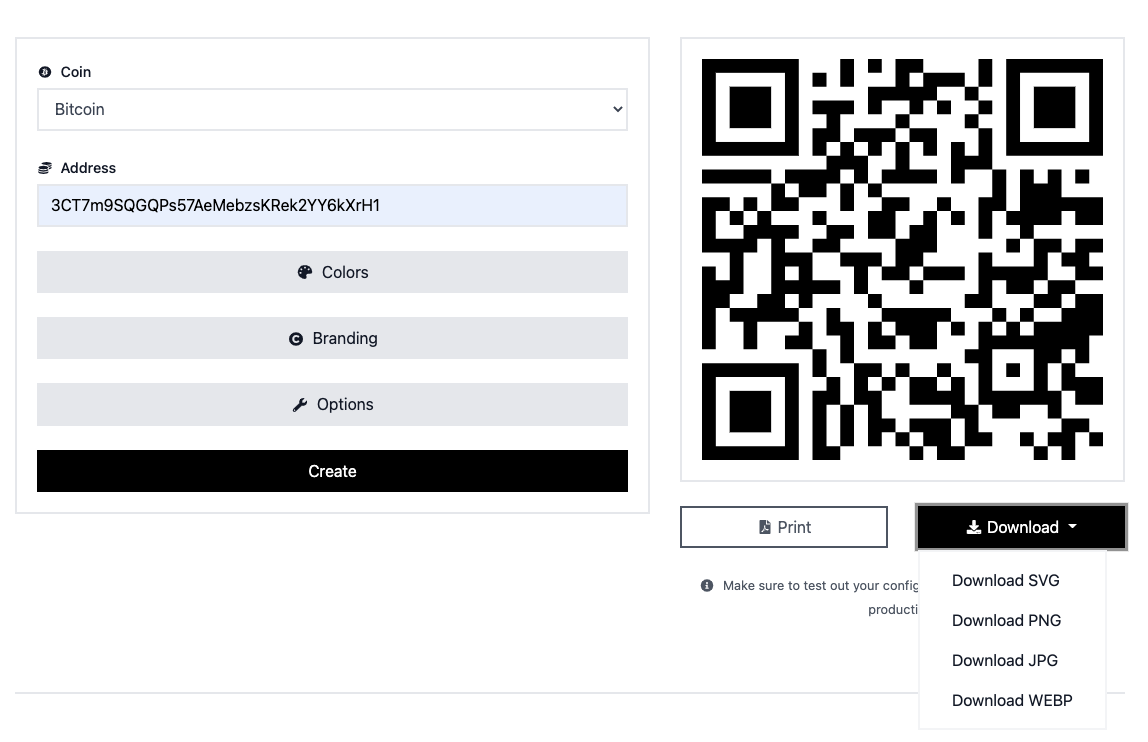 Right below your QR code you have the option to print and download your code. Please select the desired format you wish to have for your code. You also can select 'create' to save your QR Code if you are signed in to your account.
Congrats! You are now able to share your QR Code with the world. If you have any questions, please contact our customer support team via live chat or by emailing [email protected]